We've got you covered!
Cover to cover.
Trusted by thousands of independent
authors and publishers for self- publishing
services since 2011.
Ebook Cover Design
Our striking ebook and print covers are sure to sell more books. We'll work with you until you're 100% satisfied with your cover design.
Book Editing Services
Good books have professional covers and formatting, but great books have also been professionally edited. Our editors take books to the next level.
You'll Love Working With Ebook Launch
We're affordable
We're timely, knowledgable and friendly
We never take royalties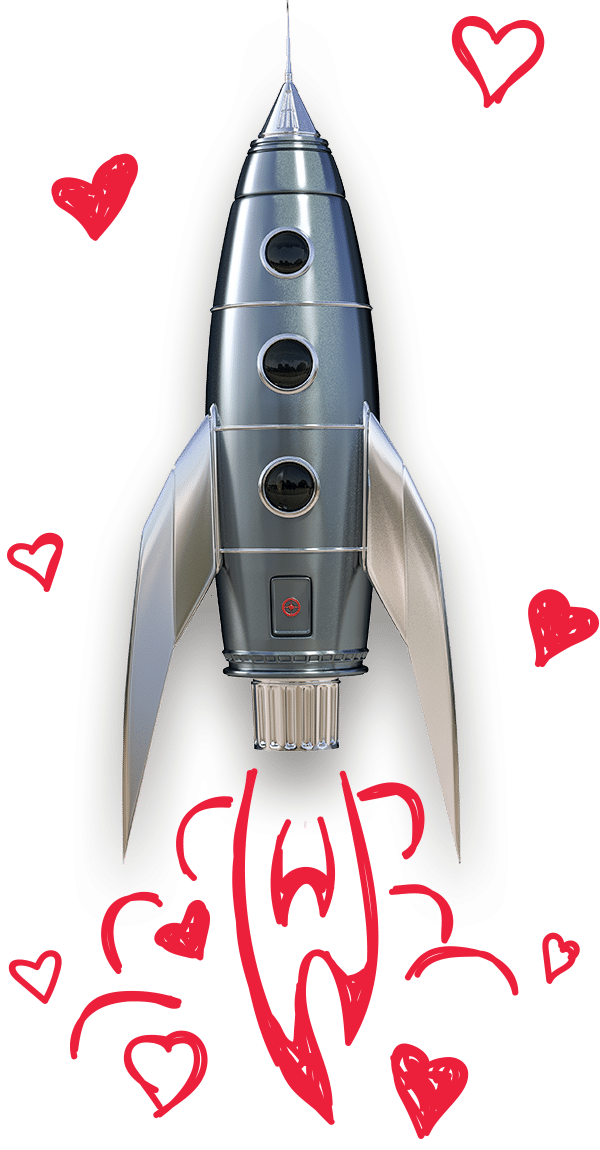 We're fast without compromising quality
We're experienced and reliable and we have been providing author services since 2011
We test on every major device
Trusted by the Best in the Business
Ebook Launch has been working with Smashwords authors since way back in 2011 (a lifetime in digital years!). They're always professional, ever reliable and competitively priced. I highly recommend working with these guys!
Mark Coker

I highly recommend Dane and the team at Ebook Launch for their cover designs. They have their finger on the pulse of today's readers and know exactly how to present your book so it reaches its potential. That's why they've repeatedly won top honors in our cover design contest.
Joel Friedlander

Ebook Launch is one of the best book cover designers I know—especially for the trickier covers which call for more creative, out of the box solutions. You can't go wrong hiring them to design your book.
Derek Murphy

The Ebook Launch Guarantee
We stand behind our services with our 100% Satisfaction Guarantee. We genuinely want you to be happy with our work. If for any reason you don't like something, we'll work with you to make it right or we will refund your money. It's that simple.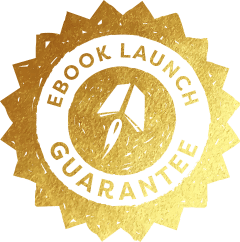 Authors Love Us
"My books have very complicated formatting with over 100 illustrations each, external links, and numerous bulleted lists. None of the formatters I contacted would even take these on but John said "No problem!" He completed my original three e-books quickly, for a more than fair price, and they look great. I have no hesitation recommending Ebook Launch's work to other e-book authors!"

Author of '11 Trigger Points' pain relief self-help books

"I cannot say enough good things about the team at Ebook Launch. As I am not totally computer savvy, they took the time to explain to me how everything works in ebook publishing. They have tremendous cover artists. Any ebook author would be wise to choose Ebook Launch for their formatting and cover needs."

Author of the 'Yes, You Can' series

"I am the self-published author of four novels: both ebooks and paperback. I have used the formatting and book cover design services of the amazing team at Ebook Launch for two of these titles. I've found all at Ebook Launch to be patient, incredibly helpful, super quick in delivering, but above all, very professional – and reasonably priced to boot! I wouldn't hesitate to recommend Ebook Launch for your next project; these are, without doubt, the go-to-guys for the self-published."

Author of 'Front Stack'

"I just wanted to thank you for the wonderful work you did on my book. My book made the premium catalog at Smashwords. I wouldn't have been able to do it without your help. I am working on a new book and would be honored if you will work on that book as well."

Author of 'Pack Law'

"We WON! Not only for best Young Adult ebook cover design (gold medal thank you very much), but ALSO for overall top 50 (gold medal number two)! Two gold. I'm speechless. Apparently winning 2 gold is an anomaly. I always loved that word."

Author of 'Romeo is Homeless'

For professional formatting, Ebook Launch is worth every penny. Prompt, knowledgeable, cheerful, superb quality, wonderful about revisions. No doubt in my mind that Ebook Launch cared about my project and went the extra mile to make sure I was satisfied. Highly recommended.

Author of 'A Portrait of Valor'

I wanted to thank you again for creating such beautiful covers, for your responsiveness to my questions and concerns, and for being so patient with me as I stumbled my way through this process. I appreciate it very much! I will definitely recommend you guys in the future (and I'll be back, too!)

Author of the 'Hardy Falls' Series

Ebook Launch hit the ball out of the park with their designs for my oddball short story collections. I have been inundated with compliments on my covers from both readers and fellow authors alike. Some readers even gushed over them in their reviews. Now that's saying something!

Author of Lost & Found, Worst. Superhero. Ever., and Queen of the Nutters

Finding ebooklaunch by surfing the Internet was awesome!!! I used them to format my most recent book "Christian Caregiving: Practical Advice for a Happy Ending" and I am so glad I did. They are fast, efficient, and careful. I will use them again next time I am inspired to write another book. I will also be telling all my author friends about their great service. Five Star!

The team at Ebook Launch was highly recommended by a publishing website I trust, and I turned to them for helping me format my ebook. They have been wonderful to work with! The turnaround was unexpectedly fast and I got incredible value for my money. But more importantly, Adrian gave my book the same care I would as an author. He offered suggestions that improved its appearance and provided a beautiful, clean format. I also appreciated his patience and friendliness. If you want great service at a great price, Ebook Launch is the way to go.

Ebook Launch did a great job on my Print on Demand, Epub, and Mobi files for my book Endurance. Adrian communicates well, is good to work with, and he did an excellent job. From now on, I will have all my formatting done at Ebook Launch. I highly recommend this company.

Just launched my new novel "Who is Waldo Wiggins?" this past weekend and the response has been great. Ebook Launch did all the cover art (front and back) for the paperback and ebook, and they knocked it out of the park. The first thing people mention is the cover art and the great job that was done on it. Personally, I couldn't be happier. The end result was beyond my expectations.

Author of Who is Waldo Wiggins?

I just published my fourth ebook novel recently and I've used Ebook Launch every time with very satisfactory results. They always promptly turn around the cover and manuscript formatting - and as an added bonus, they always promptly and happily answer even the stupidest questions I come up with. Adrian is very easy to work with and Dane has repeatedly come up with cover ideas when I was fairly sure that it couldn't be done.

Awesome book designers with a superb professional conduct. I've worked in marketing and advertising for over 20 years. I'm used to working with awarded creatives. When it came to designing my book cover, I wanted to make sure I worked with someone that had a knack for editorial design. Designing a book cover and the interior of a book might feel easy but, believe me, it's an art in itself. Since I started sharing my book cover, the only reaction I got where those full of awe. The quality of design and service was amazing. If you don't hire these guys you are either not publishing a book or you live on another planet.

Author of Stretch for Change

I got in touch with Ebook Launch lately to sort out a cover for my second book, and I cannot recommend them enough. The process was quick and easy, and the effort put into capturing the mood of my story was apparent from the first sketch. Their service was friendly and accommodating, and they were open to making or reverting changes to my covers without any trouble. I appreciate the hard work they put in on my behalf, and wholly recommend their services.

I recently contacted Ebook Launch on the advice of a fellow author, and I am extremely pleased with the results. Dane was professional and very prompt, always keeping in touch with me as the process unfolded. I had both my ebook and print versions of the cover within a week of paying for them. They were professionally done, rivaling anything I have seen from the top publishing houses. Excellent work!

Run, do not walk to Ebook Launch to publish your ebook. My co-author and I wrote a book and were looking to amend the file because there were some formatting issues. Not only was the cost to re-format the book super reasonable, the customer service was absolute perfection. Adrian worked patiently with me through a few revisions and through constant communication we arrived at a beautiful end product. I highly recommend this team. They are the ultimate professionals and will deliver a product more amazing than anything you could have dreamed of. Thank you for such excellent service. I will tell everyone I know who wants to publish an ebook to use your service.

What an amazing experience! Dane and Adrian were phenomenal in making my first ebook "Girl, Get Hired!" seamless. The cover designs presented to me were in complete alignment with my vision (actually better than my vision), and the formatting service was beyond my expectations! Adrian provided me with excellent support and communicated best practices. As a new author I didn't know anything about the process, so it was nice to have someone help me. I was so excited to see my ebook come to life! Thanks for making my experience amazing! I highly recommend Ebook Launch!!!

Author of Girl, Get Hired!

I couldn't find the right designer for my book, Hola, Morocha! And after a big disappointment, and having to lose money on a design I couldn't use and didn't want, I was feeling so hopeless. Then I stumbled upon Ebook Launch. Their portfolio drew me in, but it was the unlimited changes, complete rights ownership, unlimited royalty free images and textures, and money back guarantee that sealed the deal for me. I needed that no risk factor after what I went through previously. Ebook Launch delivered way beyond my expectation. I have the cover of my dreams and will work with them again for all the covers in my series!

I had a fantastic experience working with Ebook Launch. From start to finish, they were fast, efficient and very patient with any changes I had. I worked with Dane for both my ebook and print covers and it was a great experience. They're reasonably priced and they turn out a great product.

I used Ebook Launch to format my first book, a novella entitled His or Her Betrayal for both ebook and print, and I was happy with my results. They are very professional and get the work done in the amount of time that they tell you. I just submitted my second book Love, Lies and Heartbreak, which is a collection of short-stories for them to format for print and ebook as well. I'm sure I won't be disappointed in their work. They are my permanent source for formatting my books. Thanks so much for your great work guys!!

They did an amazing job on the design for my new book cover. They listen to what the author wants and will work on it until the author approves the cover.

The cover for my book, The Book of Chaos, turned out perfectly! It's gorgeous and I have gotten so many compliments on it. Ebook Launch also did my interior formatting as well. They are very professional, easy to work with, and their work is amazing. I will definitely be using them to design my next book covers as well!

Author of the Starfell series

This company really and truly cares about the people who use their services. My co-author and I expected the 7 day turnaround that the website states, and we were fine with waiting, and we got the formatted copy of our book the next day. I will ONLY be using Ebook Launch for my formatting needs from now on, and I'll do it HAPPILY.

These guys are fantastic. I've worked with many cover designers over the years and always found one thing or another that irked me: too slow, unresponsive, etc.. Dane was 100% professional from initial contact to final delivery--and best of all, the cover is great! I will be back for my design.

I love this company — Adrian has been a pleasure to work with. I've used their ebook formatting service for 2 books and one revision, and all three occasions have been swift and super friendly, even though it's all via email. I wouldn't dream of even looking for another service for my self-publishing needs. Thanks guys; I really appreciate you!

After researching a lot of different designers, I went with Ebook Launch for my debut novel because there wasn't a single cover in their portfolio I didn't like. I didn't know exactly what I wanted, but I knew what I liked and what I didn't like, and they took my mishmash of half-formed ideas and turned it into a beautiful, eye-catching, genre-appropriate design! Not only that, but they were speedy, responsive, and accessible. A real pleasure to work with. I will definitely be coming back to them for the rest of the covers in the series.

From start to finish Ebook Launch was fast, professional and patient with this complete indie newbie. Dane took the info I gave him and somehow made a cover that is perfect for my book. I love my cover!!! There is no way I can recommend Ebook Launch enough. No waiting six months to get in, no worry about royalties, no need to wonder if they can make a perfectionist a perfect cover. I would use ebook launch again in a heartbeat. In fact, I plan to. On book two covers in my series.

Ebook Launch is 100% reliable, easy to deal with, professional, responsive, fairly priced and always a TEN (10) whenever I do a book project with them. I worked with John, and as always, it was a seamless, efficient and great experience. Bravo!!! Thank you Ebook Launch

Ebook Launch helped make my first self-publishing project a success. They responded promptly when I had questions prior to hiring them for a custom book cover and .mobi and .doc formatting. Their price was about half what was quoted by format and book cover freelancers, so I was pleased that I got my money's worth. They sent two book cover variations and we worked through suggestions to improve on one. My book cover design turned out great. I look forward to working with them again in the future.

I was referred to Ebooklaunch by another author friend, after searching for the perfect cover and layout artist. I was about to give up, but once we emailed back and forth and I gave them the concept of what I had in mind, I thought I had nothing to lose. I was astounded by the design, for: Case of the Mouse Trap Legend. I was absolutely blown away - it far exceeded my expectations. I couldn't be more thrilled and will return in the future for more covers. Thank you very much!

No other word to describe this company besides UNMATCHED! I was having trouble finding someone to do my cover design for both my ebook and my paperback covers until I came across Dane and the team at Ebook Launch. I have not for a single second regretted hiring them for ALL of the work I needed done in order to self-publish my first book! My cover was (no lie) 20 times better than I was hoping for expecting! The team is helpful, knowledgeable, friendly, and professional. If you need ANYTHING done for your book, I could not recommend them more. Work with them and you will not be sorry. Guaranteed. Thanks for everything you guys!

Really pleased with the service I received from Ebook launch. I had a few questions that were answered quickly. My files were formatted for Kindle and Smashwords which were excepted first time. Thank you again Adrian.

This is the 2nd time I have used Ebook Launch to help me with my cover design. They are so easy to work with and very affordable. The work they provide is done in a timely manner. I'm grateful that my book covers look so professional. Thank you Ebook Launch!

Ebook Launch designed the book cover for my debut novel 'A Storm of Silver and Ash' and I couldn't be happier! It captures exactly the mood I wanted for the book. They created an amazing, high-quality cover that really competes with the best of the best and makes my book stand out. I have gotten so many compliments for it and have had people say they want to read the book after only having seen the cover art! If you're looking for a cover designer, I wholeheartedly recommend Ebook Launch! I, for one, will be using their book cover services for all my future books!

Author of A Storm of Silver and Ash

I've done four covers through Ebook Launch for two different series, and they've knocked it out of the park every time. In one case they were creating brand new covers based on a high-concept mashup idea. In another, they were following in the footsteps of a different designer, who'd already established the look for an existing series. Both times -- whether coming up with something totally new or sticking to an established style -- they did fantastic work. I love my Ebook Launch covers!

Author

Ebooklaunch rocks! I have published with HarperCollins and Chronicle Books and I am such a fan of Ebooklaunch. Anyone looking to create a stand-out book cover and a beautifully formatted book should stop right here. They are so creative, responsive, and supportive, and they make the whole scary prospect of self-publishing completely doable. The response to my cover has been fantastic. I can't recommend this company more highly.

Author of Unflappable

I cannot say enough good things about Ebooklaunch. They designed the perfect cover for my book. Just as importantly, their customer management skills are superlative. They always replied within 24 hours. Also, they clearly and succinctly explained what I needed to do at each step, extremely helpful since this is my first book. I give Ebooklaunch 6 stars out of 5!

Author of Take Charge!

Ebook Launch copy editing service is more than just another editing service. From the beginning it was easy to get a quote, and the contract was clear with open communication. They answered all of my questions faster than I expected. When I got my edited book back, I couldn't have been more impressed. My editor wrote comments that were easy to understand and because she took the time to get to know the story, they enriched my book. The editing was very meticulous and professional. It was easy to follow through the changes and complete my book. I highly recommend this service, it is well worth it.

Author of Saber, Roots of Hope

Everyone at Ebook Launch has been an invaluable resource for me as an independent writer. Their editing staff has been professional and efficient. The cover art they produce always exceeds my expectations. I am still using their services for my third book to be released this spring. I could not be an indie author without them!

Author of Good, Man Good Woman

Ebook Launch commits and holds up their end! I spent 4 years writing, SHOT GLASS. Self-publishing felt daunting-where do you start? After much research, I dove right in with Ebook Launch's business model: quick response time, vetted and matched editor, cost up front, and free editing sample. Immediately, I felt connected to a team and that my manuscript mattered. ... If you don't know where to start, at the very least, I highly recommend their free sample, and determine what resonates for you. Ebook Launch was a solid choice for me…and now the number one reader comment: "I couldn't put it down!"

Author of Shot Glass

To the folks at Ebook Launch, Weaving the Web of Life, I want to say thank you so much for your elaborate and careful editing of Weaving the Web of Life. You really did a masterful job with my manuscript and in the process, you also taught me a lot about CMOS guidelines for publishing a book. You offered me a great and professional service at an affordable price. I highly recommend your editing services to anyone seeking a professional, friendly and affordable service.

Author of Weaving the Web of Life

I am a first time author and spent considerable time researching cover designers and formatting experts in addition to talking to other "indies". I chose the Ebook Launch Team and they were TREMENDOUS! I've received numerous compliments on both my cover and the overall "professional" look of my book. The Ebook Launch Team was patient, thorough, timely and efficient. Save your time and skip the research-choose the professionals at Ebook Launch-you will not be disappointed. I will certainly do the same for my next book!

Author of Embracing Grit

received the physical proof copy of Terminus Island over the weekend and I'm pleased to say everything looks great! You guys did a terrific job and I can't thank you enough for your speed and professionalism. I only wish I could write quicker, so that I could see more covers being made for my novels!

The book cover that was created for my first book put me right over the moon! They expertly delivered what I wanted to convey, beginning with a sketch then turning it into something magical. The process went so smoothly. When book two is ready for its cover, I will absolutely come back to Ebook Launch!