The Story Behind
Ebook Launch is a family business spanning three generations! The spark was ignited in 2009 when John helped his father with book cover design and print book formatting. Since then, they've worked with thousands of authors from around the world from their home offices in Western Canada. They keep their business small, so they can deliver the kind of service their loyal clients have come to expect.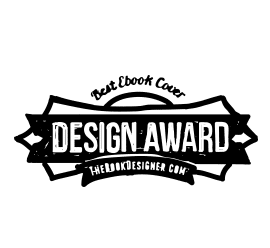 Ebook Launch has won multiple ebook cover design awards from The Book Cover Designer's monthly cover contest.
Trusted by the Best in the Business
Ebook Launch has been working with Smashwords authors since way back in 2009 (a lifetime in digital years!). They're always professional, ever reliable and competitively priced. I highly recommend working with these guys!
Mark Coker

I highly recommend Dane and the team at Ebook Launch for their cover designs. They have their finger on the pulse of today's readers and know exactly how to present your book so it reaches its potential. That's why they've repeatedly won top honors in our cover design contest.
Joel Friedlander

Ebook Launch is one of the best book cover designers I know—especially for the trickier covers which call for more creative, out of the box solutions. You can't go wrong hiring them to design your book.
Derek Murphy

The Ebook Launch Guarantee
We stand behind our services with our 100% Satisfaction Guarantee. We genuinely want you to be happy with our work. If for any reason you don't like something, we'll work with you to make it right or we will refund your money. It's that simple.