Professional Ebook & Print Cover Design
Custom Ebook Cover Design

$399Custom Ebook Cover Design

Custom Ebook Cover Design

399

Custom, professional ebook cover design

First concept delivered within 14 days

Unlimited royalty free images + textures

Unlimited changes

Free 3D images for marketing + promotion

No image fees

Upload-ready, high resolution ebook cover

Keep all rights and profit (no royalties)
100% Money Back Guarantee

Ebook + Print Cover Design

499

Includes everything in the ebook cover design package

Turnaround time: within 14 days

Unlimited changes

Includes front, spine and back cover design

High resolution, print-ready file (300 DPI)

Free mockup for marketing and promotion

Bar code generated from your ISBN

Keep all rights and profit (no royalties)
100% Money Back Guarantee
WE ACCEPT THE FOLLOWING METHODS OF PAYMENT

all prices in USD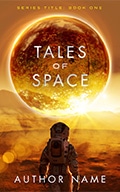 Premade Ebook Cover Design
One-of-a-kind premade ebook covers
Removed from gallery once it is purchased
Small design revisions requests available
Bonus 3D mockups for marketing purposes
Our Book Cover Design Process Step 1
SELECT A COVER DESIGN PACKAGE
Click 'ORDER BOOK COVER' and choose a package: Custom Ebook Cover Design or Ebook + Print Cover Design. Step 2
PROVIDE YOUR BOOK COVER DESIGN IDEAS
Complete our short form so that we have the details to design you the best book cover possible. Step 3
PAY YOUR INVOICE
We will email you an invoice that is payable by Paypal or credit card. Step 4
REVIEW YOUR DESIGN
We'll send you an email with your ebook cover or book cover  design for approval. It's that easy.
Is your book cover part of a series?
Bring it on! Let us design professional and creative book cover designs for your series.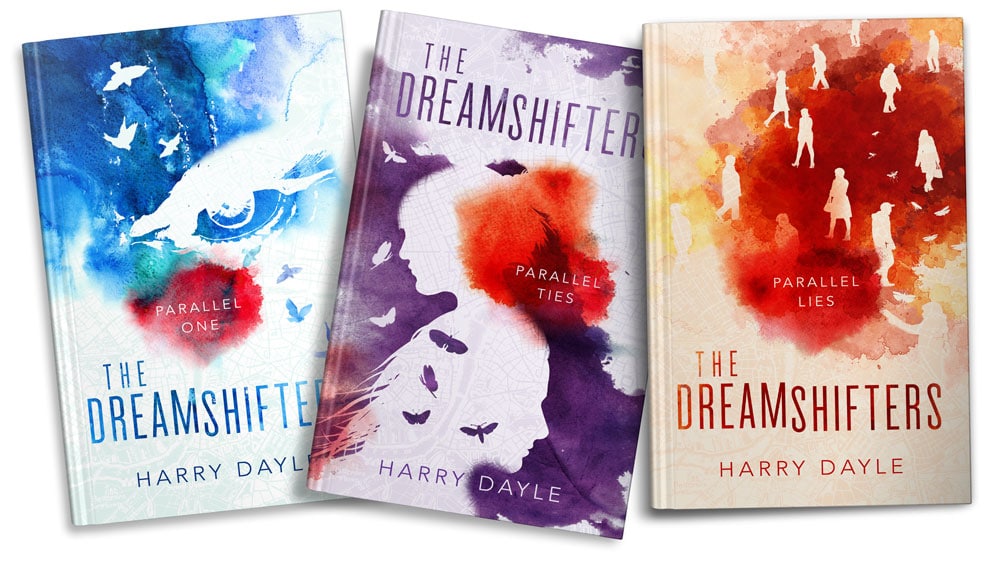 Trusted by the Industry Experts
I've used and tested different book cover designers, and Ebook Launch is my personal favorite and the team I use for all of my covers. For both ebooks and printed cover designs, you can't go wrong with these guys! I've been recommending them since 2017 and haven't looked back.
Dave Chesson

Since 2015, Acorn Publishing has trusted Ebook Launch for their book cover design service. We represent authors in nearly every genre and they always hit the nail on the head! If you're looking for a cover designer to deliver professional design with a quick turnaround, look no further than Ebook Launch.
Holly Kammier

It's no secret that one of the most important aspects of marketing your book is a professional book cover design. One look at Ebook Launch's portfolio and you know they can deliver a best-selling design to match the style and genre of your writing. If you're looking to get a cover design, I can recommend them without hesitation.
Jim Kukral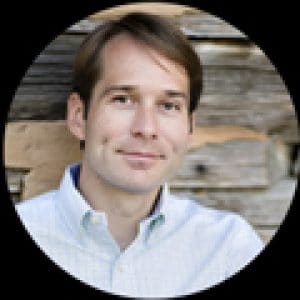 A.G. Riddle
"Their covers look great, but lots of covers do. Their work does something more important: it attracts readers. I instantly felt a connection to their first cover concepts. They attracted me as a reader–that's why I knew they would work for my story. I'm a big fan.
I recommend without reservation. Their work is top-notch at an incredible value."
Book Cover Design FAQ
Can you design an audiobook cover and/or other marketing extras?
Yes! We offer audiobook covers, bookmarks, web banners and more. You can order them through our Ebook Cover Design Extras form after we've finished your book cover design.
Can I order an ebook cover design now and get a print cover design later?
Yes, that's definitely possible! Many of our authors do this. We backup your design files so that we can access them whenever you may want to order a print cover or any other cover design extras.
I have an image that I want to use in my book cover design. Is that okay?
Yes, it's no problem. We can incorporate a photo, drawing, painting or sketch into your cover if you wish. Please attach it to our book cover design order form.  We'll need a big, high quality file to use.
Who owns the rights to the final book cover design?
You do! We  don't take any royalties so you'll retain 100% of the rights and profit from the design. We just reserve the right to share our work in our professional portfolio and on our social media channels to help promote our business (and your book!).
What if I don't know what I want?
You have come to the right place! Some of our best designs have been created from an author giving us complete creative freedom. If that makes you nervous, we can email you some creative book cover design samples and agree on an idea before getting started. Whether we are creating a concept for you or helping you execute book cover design ideas you have, we can do it.
What if I don't like the book cover design you send me?
It happens sometimes but don't worry, it is all part of the creative process. We provide unlimited revisions with each cover package to ensure that you are 100% happy with your final design. On our short order form, we ask for key information from you up front that allows us to hit pretty close to the bulls-eye first time around.
If we can't make you happy, even with our revisions, we offer a 100% money back guarantee so there is zero risk to you.
Do you offer a money back guarantee?
Yes! We stand behind our print and ebook cover design service with our 100% Satisfaction Guarantee. If for any reason you don't like something, we'll work with you to make it right or we will refund your money. It's that simple.
Do I have to pay extra for images?
No. The price you pay for your book cover includes all stock images used. We buy all stock images, so you're never surprised with any extra fees. If you have a specific image that you would like used that is not part of our image library, then there may be a cost to purchase the license for it.
What kind of book cover design software do you use?
We use the latest version of Adobe Photoshop for our book cover designs. If you have this program, you can order the source files for your designs after the design has been finished.
What book cover design tips do you have for new authors?
My recommendation is to provide examples of book covers in your genre that you like. This helps us understand the book cover design aesthetic and tone that you're after. Also, it's a common mistake for new authors to try to include too much on their cover (like an entire scene with every character). This ends up being too busy for an effective book cover. Less is more – trust your designer!
What if I have more questions?
Please use our Contact page to get ahold of us. We'll answer your questions to the best of our ability within 2 business days.
The Ebook Launch Guarantee
We stand behind our book cover design services with our 100% Satisfaction Guarantee. We genuinely want you to be happy with our designs. If for any reason you don't like something, we'll work with you to make it right or we will refund your money. It's that simple.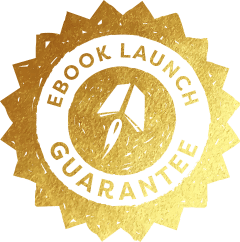 Authors Love Us
Ebook Launch hit the ball out of the park with their designs for my oddball short story collections. I have been inundated with compliments on my covers from both readers and fellow authors alike. Some readers even gushed over them in their reviews. Now that's saying something!

Author of Lost & Found, Worst. Superhero. Ever., and Queen of the Nutters

Just launched my new novel "Who is Waldo Wiggins?" this past weekend and the response has been great. Ebook Launch did all the cover art (front and back) for the paperback and ebook, and they knocked it out of the park. The first thing people mention is the cover art and the great job that was done on it. Personally, I couldn't be happier. The end result was beyond my expectations.

Author of Who is Waldo Wiggins?

Awesome book designers with a superb professional conduct. I've worked in marketing and advertising for over 20 years. I'm used to working with awarded creatives. When it came to designing my book cover, I wanted to make sure I worked with someone that had a knack for editorial design. Designing a book cover and the interior of a book might feel easy but, believe me, it's an art in itself. Since I started sharing my book cover, the only reaction I got where those full of awe. The quality of design and service was amazing. If you don't hire these guys you are either not publishing a book or you live on another planet.

Author of Stretch for Change

I recently contacted Ebook Launch on the advice of a fellow author, and I am extremely pleased with the results. Dane was professional and very prompt, always keeping in touch with me as the process unfolded. I had both my ebook and print versions of the cover within a week of paying for them. They were professionally done, rivaling anything I have seen from the top publishing houses. Excellent work!

I couldn't find the right designer for my book, Hola, Morocha! And after a big disappointment, and having to lose money on a design I couldn't use and didn't want, I was feeling so hopeless. Then I stumbled upon Ebook Launch. Their portfolio drew me in, but it was the unlimited changes, complete rights ownership, unlimited royalty free images and textures, and money back guarantee that sealed the deal for me. I needed that no risk factor after what I went through previously. Ebook Launch delivered way beyond my expectation. I have the cover of my dreams and will work with them again for all the covers in my series!

They did an amazing job on the design for my new book cover. They listen to what the author wants and will work on it until the author approves the cover.

The cover for my book, The Book of Chaos, turned out perfectly! It's gorgeous and I have gotten so many compliments on it. Ebook Launch also did my interior formatting as well. They are very professional, easy to work with, and their work is amazing. I will definitely be using them to design my next book covers as well!

Author of the Starfell series

These guys are fantastic. I've worked with many cover designers over the years and always found one thing or another that irked me: too slow, unresponsive, etc.. Dane was 100% professional from initial contact to final delivery--and best of all, the cover is great! I will be back for my design.

After researching a lot of different designers, I went with Ebook Launch for my debut novel because there wasn't a single cover in their portfolio I didn't like. I didn't know exactly what I wanted, but I knew what I liked and what I didn't like, and they took my mishmash of half-formed ideas and turned it into a beautiful, eye-catching, genre-appropriate design! Not only that, but they were speedy, responsive, and accessible. A real pleasure to work with. I will definitely be coming back to them for the rest of the covers in the series.

From start to finish Ebook Launch was fast, professional and patient with this complete indie newbie. Dane took the info I gave him and somehow made a cover that is perfect for my book. I love my cover!!! There is no way I can recommend Ebook Launch enough. No waiting six months to get in, no worry about royalties, no need to wonder if they can make a perfectionist a perfect cover. I would use ebook launch again in a heartbeat. In fact, I plan to. On book two covers in my series.

I was referred to Ebooklaunch by another author friend, after searching for the perfect cover and layout artist. I was about to give up, but once we emailed back and forth and I gave them the concept of what I had in mind, I thought I had nothing to lose. I was astounded by the design, for: Case of the Mouse Trap Legend. I was absolutely blown away - it far exceeded my expectations. I couldn't be more thrilled and will return in the future for more covers. Thank you very much!

No other word to describe this company besides UNMATCHED! I was having trouble finding someone to do my cover design for both my ebook and my paperback covers until I came across Dane and the team at Ebook Launch. I have not for a single second regretted hiring them for ALL of the work I needed done in order to self-publish my first book! My cover was (no lie) 20 times better than I was hoping for expecting! The team is helpful, knowledgeable, friendly, and professional. If you need ANYTHING done for your book, I could not recommend them more. Work with them and you will not be sorry. Guaranteed. Thanks for everything you guys!

This is the 2nd time I have used Ebook Launch to help me with my cover design. They are so easy to work with and very affordable. The work they provide is done in a timely manner. I'm grateful that my book covers look so professional. Thank you Ebook Launch!

Ebook Launch designed the book cover for my debut novel 'A Storm of Silver and Ash' and I couldn't be happier! It captures exactly the mood I wanted for the book. They created an amazing, high-quality cover that really competes with the best of the best and makes my book stand out. I have gotten so many compliments for it and have had people say they want to read the book after only having seen the cover art! If you're looking for a cover designer, I wholeheartedly recommend Ebook Launch! I, for one, will be using their book cover services for all my future books!

Author of A Storm of Silver and Ash

I've done four covers through Ebook Launch for two different series, and they've knocked it out of the park every time. In one case they were creating brand new covers based on a high-concept mashup idea. In another, they were following in the footsteps of a different designer, who'd already established the look for an existing series. Both times -- whether coming up with something totally new or sticking to an established style -- they did fantastic work. I love my Ebook Launch covers!

Author

Ebooklaunch rocks! I have published with HarperCollins and Chronicle Books and I am such a fan of Ebooklaunch. Anyone looking to create a stand-out book cover and a beautifully formatted book should stop right here. They are so creative, responsive, and supportive, and they make the whole scary prospect of self-publishing completely doable. The response to my cover has been fantastic. I can't recommend this company more highly.

Author of Unflappable