Createspace no longer offers paid Createspace Author Services. These included Createspace print formatting/interior design and cover design.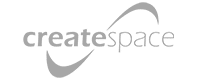 Ebook Launch Createspace Author Services
Ebook Launch offers Createspace Author Services. They include print formatting (interior design). If you would like a quote to format your book for Createspace, please fill out our form here: https://ebooklaunch.com/formatting-quote-form/
We provide a print-ready PDF for Createspace. This PDF is also guaranteed for KDP Print and IngramSpark: https://ebooklaunch.com/print-book-formatting/
For what is included in our Createspace formatting/interior design service, see this article: https://ebooklaunch.com/faq/createspace-formatting-service-include/
If you also require a mobi file for upload to Amazon, we also format ebooks. The following is included in our ebook formatting services.
Ebook Launch can also design your print cover for Createspace. For more information on our cover design services, please see: https://ebooklaunch.com/ebook-cover-design/
Here is a link to the Createspace website:
https://www.createspace.com/
It states the following:
CreateSpace no longer offers any paid professional services, such as editing, interior or cover design, or conversion to eBooks.
If you're an author with incomplete services, please log into your CreateSpace account to send any questions you have to the Services Project Team.
If you're an author who completed a cover or interior design service with our CreateSpace Services team and want to make changes to your files, you can purchase and submit a changes service until March 15, 2018. All services must be completed by April 20, 2018.
To request changes, follow these steps:
Log in to your CreateSpace account
On the left side of your screen, click "Member Dashboard"
Click on the title of your book
Click appropriate "Request Changes" button (Cover or Interior)
Follow the instructions provided to submit your changes
We'll review your changes and place the appropriate fee in your cart in two business days
Once you've paid the fee, we'll get to work making your changes
This change does not impact the availability of published titles. Amazon remains committed to helping authors realize their goals through self-publishing high-quality books. Visit CreateSpace or Kindle Direct Publishing to learn more about the tools and resources available to authors.