Professional and Affordable Ebook & Print Cover Design
Custom Ebook Cover Design

$349Custom Ebook Cover Design

Custom Ebook Cover Design

349

Custom, professional ebook cover design

First concept delivered within 14 days

Unlimited royalty free images + textures

Unlimited changes

Free 3D images for marketing + promotion

No image fees

Upload-ready, high resolution ebook cover

Keep all rights and profit (no royalties)
100% Money Back Guarantee

Ebook + Print Cover Design

498

Includes everything in the ebook cover design package

Turnaround time: within 14 days

Unlimited changes

Includes front, spine and back cover design

High resolution, print-ready file (300 DPI)

Free mockup for marketing and promotion

Bar code generated from your ISBN

Keep all rights and profit (no royalties)
100% Money Back Guarantee
WE ACCEPT THE FOLLOWING METHODS OF PAYMENT

all prices in USD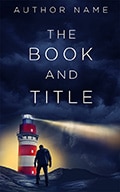 Premade Book Covers for Sale  |  99
Unique, predesigned ebook covers to choose from.
Changes to the title, subtitle and author name.
Any specific color changes to the text or background.
3D mockup to use in the marketing of your book.
Our Book Cover Design Process Step 1
SELECT A PACKAGE
Click 'ORDER BOOK COVER' and choose a package: Custom Ebook Cover Design  or Ebook + Print Cover Design. Step 2
PROVIDE YOUR IDEAS
Complete our short form so that we have the details to design you the best book cover possible. Step 3
PAY YOUR INVOICE
We will email you an invoice that is payable by Paypal or credit card. Step 4
REVIEW YOUR PROOF
We'll email your ebook cover design to you for approval. It's that easy.
Trusted by the Best in the Business
Ebook Launch has been working with Smashwords authors since way back in 2009 (a lifetime in digital years!). They're always professional, ever reliable and competitively priced. I highly recommend working with these guys!
Mark Coker

I highly recommend Dane and the team at Ebook Launch for their cover designs. They have their finger on the pulse of today's readers and know exactly how to present your book so it reaches its potential. That's why they've repeatedly won top honors in our cover design contest.
Joel Friedlander

Ebook Launch is one of the best book cover designers I know—especially for the trickier covers which call for more creative, out of the box solutions. You can't go wrong hiring them to design your book.
Derek Murphy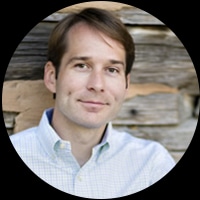 A.G. Riddle
"Their covers look great, but lots of covers do. Their work does something more important: it attracts readers. I instantly felt a connection to their first cover concepts. They attracted me as a reader–that's why I knew they would work for my story. I'm a big fan.
I recommend without reservation. Their work is top-notch at an incredible value."
Ebook & Print Cover Design FAQ
Can you design web banners and other marketing extras?
Yes! We offer audiobook covers, bookmarks, web banners and more. You can order them through our Ebook Cover Design Extras page after we have completed your book cover design.
Can I get an ebook cover design now and get a print cover design at a later date?
Yes, that is no problem at all! Many of our authors do this.
I need a branded series for my books. Do you do this?
I have an image that I want to use in my cover design. Is that okay?
Yes, it's no problem. We can incorporate a photo, drawing, painting or sketch into your cover if you wish. Please attach it to the book cover design order form.  We'll need a big, high quality file to use.
Who keeps the rights to the cover design?
You do! Once you have approved your final ebook cover design, you are free to do with it as you wish. You paid for it, after all, so it's only fair.  We also do not take any royalties so you will retain 100% of the rights and profit from the design.
What if I don't know what I want?
You have come to the right place! Some of our best designs have been created from an author giving us complete creative freedom. If that makes you nervous, we can email you examples of cover design styles and agree on an idea before getting started. Whether we are creating a concept for you or helping you execute an idea you have, we can do it.
What if I don't like the cover design you send me?
It happens sometimes but don't worry, it is all part of the creative process. We provide unlimited revisions with each cover package to ensure that you are 100% happy with your final design. On our short order form, we ask for key information from you up front that allows us to hit pretty close to the bulls-eye first time around.
If we can't make you happy, even with our revisions, we offer a 100% money back guarantee so there is zero risk to you.
Do you offer a money back guarantee?
Yes! We stand behind our ebook cover design service with our 100% Satisfaction Guarantee. If for any reason you don't like something, we'll work with you to make it right or we will refund your money. It's that simple.
Do I pay extra for images?
No. The price you pay for your book cover includes all stock images used. We buy all stock images, so you're never surprised with any extra fees.
What if I have more questions?
Click on the blue 'magnifying glass' icon on the bottom right of the pages of our website.
Reader Review from Amazon
"I must admit I do judge a book by its cover … on occasion at least!

The Copy by Grant Boshoff grabbed my attention with its ominous cover – it's very haunting and foreboding! Normally I don't read novellas as I am into the big marathon reads… but the cover of this book drew me in so I thought, what the heck huh?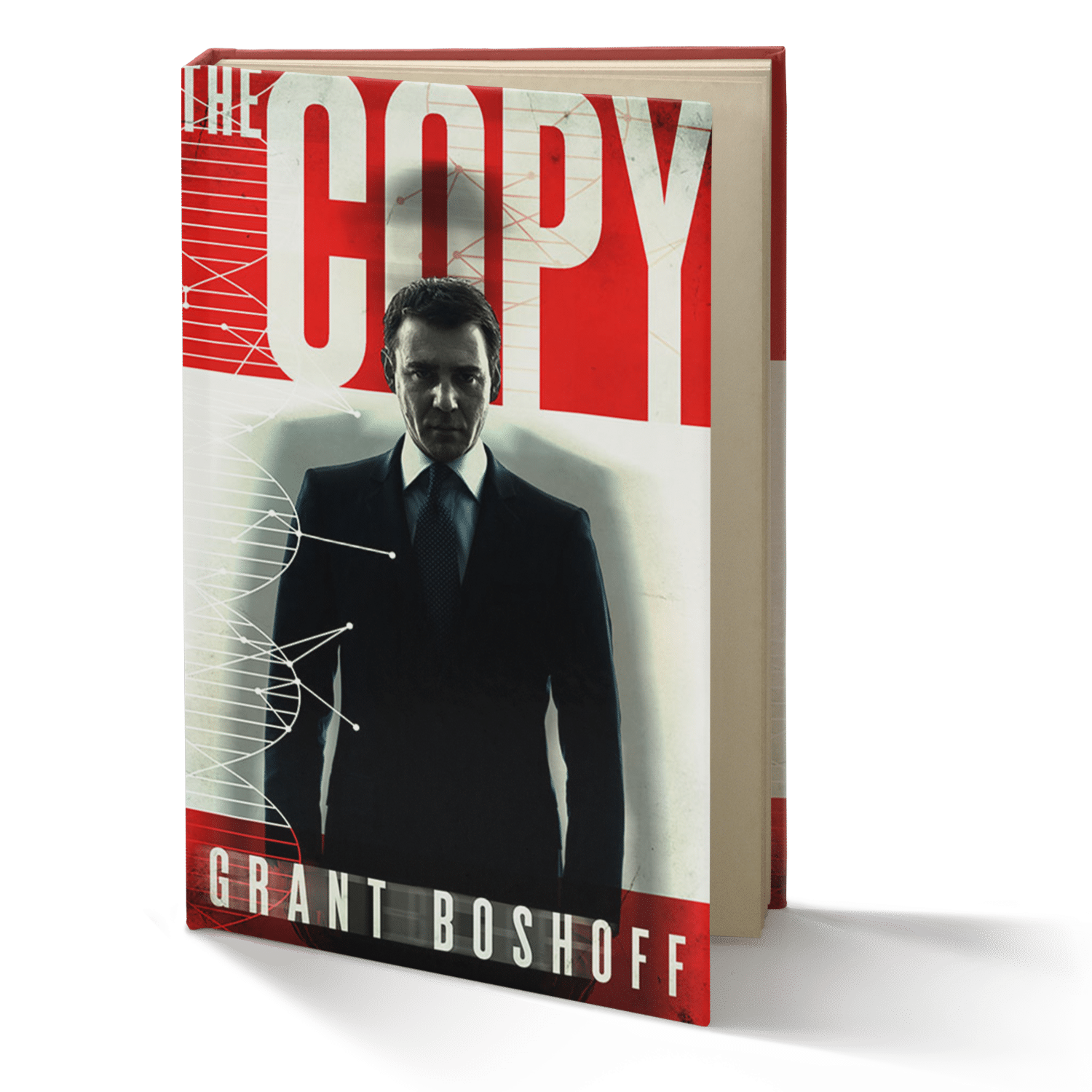 The Ebook Launch Guarantee
We stand behind our ebook cover design services with our 100% Satisfaction Guarantee. We genuinely want you to be happy with our designs. If for any reason you don't like something, we'll work with you to make it right or we will refund your money. It's that simple.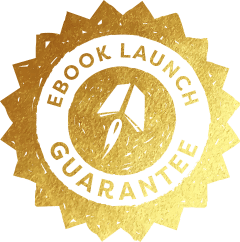 Authors Love Us
"My books have very complicated formatting with over 100 illustrations each, external links, and numerous bulleted lists. None of the formatters I contacted would even take these on but John said "No problem!" He completed my original three e-books quickly, for a more than fair price, and they look great. I have no hesitation recommending Ebook Launch's work to other e-book authors!"

Author of '11 Trigger Points' pain relief self-help books

"I cannot say enough good things about the team at Ebook Launch. As I am not totally computer savvy, they took the time to explain to me how everything works in ebook publishing. They have tremendous cover artists. Any ebook author would be wise to choose Ebook Launch for their formatting and cover needs."

Author of the 'Yes, You Can' series

"I am the self-published author of four novels: both ebooks and paperback. I have used the formatting and cover design services of the amazing team at Ebook Launch for two of these titles. I've found all at Ebook Launch to be patient, incredibly helpful, super quick in delivering, but above all, very professional – and reasonably priced to boot! I wouldn't hesitate to recommend Ebook Launch for your next project; these are, without doubt, the go-to-guys for the self-published."

Author of 'Front Stack'

"I just wanted to thank you for the wonderful work you did on my book. My book made the premium catalog at Smashwords. I wouldn't have been able to do it without your help. I am working on a new book and would be honored if you will work on that book as well."

Author of 'Pack Law'

"We WON! Not only for best Young Adult ebook cover design (gold medal thank you very much), but ALSO for overall top 50 (gold medal number two)! Two gold. I'm speechless. Apparently winning 2 gold is an anomaly. I always loved that word."

Author of 'Suicide City'

For professional formatting, Ebook Launch is worth every penny. Prompt, knowledgeable, cheerful, superb quality, wonderful about revisions. No doubt in my mind that Ebook Launch cared about my project and went the extra mile to make sure I was satisfied. Highly recommended.

Author of 'A Portrait of Valor'

I wanted to thank you again for creating such beautiful covers, for your responsiveness to my questions and concerns, and for being so patient with me as I stumbled my way through this process. I appreciate it very much! I will definitely recommend you guys in the future (and I'll be back, too!)

Author of the 'Hardy Falls' Series

Ebook Launch hit the ball out of the park with their designs for my oddball short story collections. I have been inundated with compliments on my covers from both readers and fellow authors alike. Some readers even gushed over them in their reviews. Now that's saying something!

Author of Lost & Found, Worst. Superhero. Ever., and Queen of the Nutters